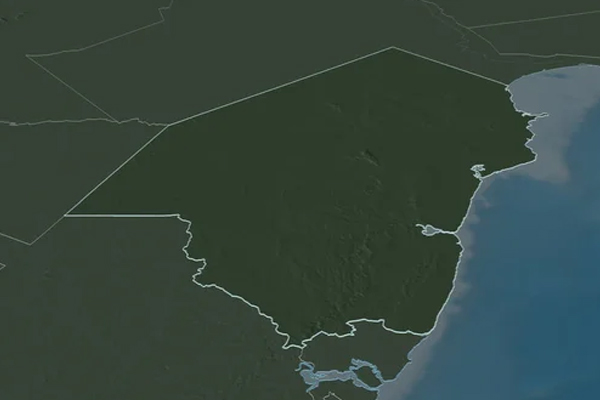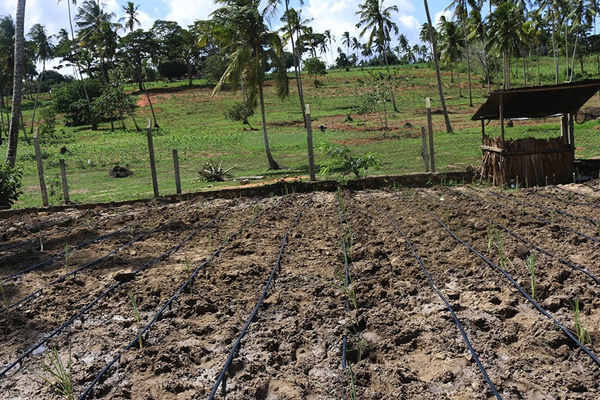 Kilifi County
Locality distribution
Kilifi County is a county of Kenya. It was formed in 2010 as a result of merge of Kilifi District and Malindi District. Kilifi County is located at coordinates 3.0023° S, 39.8167° E. Its capital is Kilifi and its largest town is Malindi. The county has a population of 1,109,735. It covers an area of 12,245.90 km2(4,728.17 sq. mi). Kilifi County forms a constituency when electing a senator and a woman representative of Kenyan Parliament and Senate. It also elects its own governor who is the county leader.The county is represented in parliament by seven legislators, one woman representative and a Senator in senate. The county also has 35 ward representatives.
Population distribution
Kilifi County constitutes 2.9 % of the national population ranked 8/47, 58.3% of the populations are male while 51.7% are female. The county shares 25.7 % of the national urban population ranked 13/47 (Commission Revenue Allocation 2011). Malindi town is the largest urban population taking 11% of the county's population, Kilifi 4%, Mtwapa 4%,Mariakani 2%, Watamu 1%, Majengo 1%, Mazeras 1%, Magarini 1%, Njiabini 1%, Marereni 1%, Kaloleni 1%.
It has a population density of 473.1 which is higher than the national population density of 401.1 per square kilometer, with 88 people in every km2. The rate of poverty (adult equivalent poverty headcount) is 70.8% higher than the national rate of 45.9% and it's ranked 39/47.
Economic activities
Agriculture, tourism and fishing are major economic activities in Kilifi and the indigenous mijikenda people. Cash crops grown in the county include cashew nuts, sisal, coconut palms for oil extracts and palm wine, pineapples and mangoes. Staples like banana, cassava, maize, green grams, cowpeas are also cultivated. Along the coastal plains, farmers grow horticultural crops and vegetables such as tomatoes, chilies, onions, brinjals and okra.
Dairy and beef farming is also practiced, accounting to a significant quantity of beef and milk consumed in the county and beyond. Buzeki Dairy, which produces the popular Molo Milk brand, has a milk processing plant in Kilifi Plantations. Small-scale farmers also keep sheep, goats, rabbits, pigs and bees.Coconut palms fronds are also used for roofing and as material for making baskets, mats, brooms and other weaved products.
Visitors to Kilifi often visit attraction sites such as Gede Ruins, Mnarani Ruins and the Vasco da Gama Pillar - which in combination attract thousands of tourists creating employment for the local communities. Fishing is widely practiced because of the high demand for fish in Kilifi hotel industry.
Potential mining and extraction resources
Sand harvesting and extraction of gypsum, limestone, rubies and barytes have been carried out over the years. The discovery of rare minerals in Kilifi, including titanium and niobium, is expected to generate a lot of revenue from the county's mining industry.
Cultural activities
The main communities living in Kilifi County include Mijikenda, Swahili, Bajuni, Indians, Arabs and European settlers.
Other communities of Kenya including Kamba, Kikuyu, Luo, Kalenjin and Luhya are found in Kilifi County as well. Most people from these communities are early settlers who migrated from their native regions during the colonial times while others came in to work or engage in small and large-scale businesses.
Majority of people living in Kilifi County are either Muslims or Christians, although the county has several smaller religious communities such as the African Indigenous Religion and Hindu. Swahili and Mijikenda language are widely spoken across the county. The Mijikenda (nine cities) is a wider grouping that comprises nine sub-tribes; Giriama, Digo, Chonyi, Kambe, Jibana, Kauma, Duruma, Rabai and Ribe. All of these sub-groups speak the Mijikenda language.
The Mijikenda culture revolves around clans and age-sets. A Mijikenda clan consists of several family groups with a common patriarchal ancestor. Traditionally, each clan lived in one fortified village built in a cleared area of the forested ridges. A person's age-set determined their role and social standing within the clan and elaborate rituals were often held for members graduating from one age-set to another.
Environmental degradation in Kilifi County
Deforestation of Mangrove Forests-The deforestation of the mangrove vegetation is strongly associated with climate change factors such increase in temperature, reduction in rainfall, the rise in sea levels and disappearance of many fish species that generally affects livelihood. Salinization of fresh ground and surface water -The salinization of surface and groundwater has been attributed to deliberate contamination of the water sources through dumping of salt and incidental contamination through underground leaching and discharge of hyper-saline water by the salt mining companies.
Water Pollution-Water pollution occurs through the discharge of concentrated salty effluent, solid wastes and contaminants mainly to the ocean. Reduced land cover and soil fertility-Increased salinity in the soil from the salt mining process has made it difficult for most crops to survive in the highly saline soils hence reduction in the crop cover.
Coastal erosion and flooding caused by the construction of dykes -Construction of dykes parallel to the coastal line has prevented free flow of seawater into plains as was the case before their construction. When it rains, these dykes block free flow of storm water and the buildup of such water causes severe flooding in areas close to the dykes.
Diversion of Natural Rivers Courses-Salt mining companies divert river courses in order to protect their salt pans from flooding or dilution which affects crystallization process. The diversion of river from its natural course affects the local's livelihood and biota that depends on it.
Citizen's public participation Forum
This forum pursues the county to be transparent and accountable in revenue collection and utilization. In every ward, 100 poor households have been identified by the Citizens forum so that they can be supported to increase their productivity to be food secure. Kilifi Youth Activists has been at the forefront in promoting youth participation in political education and they are also aiming to access the government established youth fund to support access to entrepreneurship activities. This has enabled the youth to engage with their leaders and also form a critical mass to demand for accountability and also seek for active engagement of the youth in the development of the county.
Through a community led participatory approach spearheaded by Action Aid Kenya spearheaded by the Marafa Local Rights program (LRP), communities were involved in analyzing power relations between residents and duty bearers, including state agents and other local actors. They further identified inadequate access to basic needs like water and food, high illiteracy levels and gender disparity, with the girl child seen as a source of wealth right from birth while the woman is marginalized and overburdened, and experiencing high poverty rates. Women were seen to have access but no control over land .There is lack of access to information and complete lack of control of information and the lack of public participation in decision making and other development processes.
The County has governance issues, particularly on administration of devolved funds. Additionally, two of the Constituencies namely Ganze and Magarini receives relief food in times of drought despite having reliable water sources that can be used for irrigation, the rural areas have poor infrastructure hence roads are only passable during the dry season.
Marafa Local rights program (LRP) located in Marafa Division in Kilifi County has been instrumental in building the capacity of various partners to champion for accountability from the duty bearers and fight violence against women and girls. The LRP covers the entire Kilifi County that has seven Constituencies namely Kilifi South, Kilifi North, Rabai, Kaloleni, Ganze, Malindi and Magarini.
Access to Information
Rural communities in Africa constitutes the larger percentage of the population whose information and developmental needs are not adequately met and consequently they have not been able to productively participate in the development process and enjoy the benefits thereof (Chester, & Neelameghan, 2006).In Kilifi, access to information by the rural dwellers largely relies on local vernacular broadcasting radio stations.
References:
Kenya interagency rapid assessment (KIRA)
Facts about the nine tribes of Mijikenda
Citizens forum in Marifa
Rural information in Kenya
Center For Justice Governance And Environmental Action
Our Partners