We are a Grassroots environmental justice organization rooted in the communities most impacted by pollution, where we advocate for protection of their environment, health, families and communities from toxic emissions.
Center for Justice
Center for Justice Governance and Environmental Action-Kenya is the 2015 Africa Winner of the Goldman Environmental prize dubbed "The Green Nobel" under Ms. Phyllis Omido. Our focus is to apply a Human Rights-Based Approach to Environmental protection of marginalized communities affected by the Extractive Industries and toxic sites in Kenya, drawing synergies of awareness on climate change mitigation and carbon Emissions.
Founded in 2009, CJGEA is a grassroots environmental and human rights civil society organization registered in Kenya that works towards the realization of human and environmental rights of the economically marginalized and ignored communities that reside around extractive industries and toxic sites in Kenya.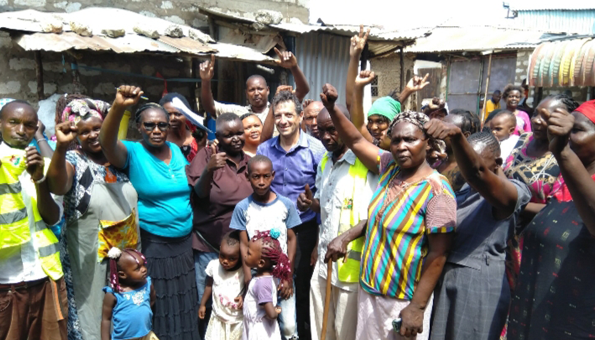 The challenges faced by these communities necessitated the need to address socio-economic rights, policy work and environmental governance issues.
CJGEA has been able to penetrate and scrutinize the environmental governance systems necessitating the urgent need to develop advocacy strategies towards addressing the growing linkages between the environment and human rights. CJGEA, therefore, incorporates policy work and environmental governance advocacy into its core work.
Some of our activities that have run from 2010 till now include Human rights and advocacy, Environmental Class action litigation, education and empowerment and Environmental Governance and Climate change. CJGEA`s operations are guided by its constitution and is overseen by its board of governors drawn from the civil society in Kenya and other partners including grassroots community representatives.
Center For Justice Governance And Environmental Action
Our Partners