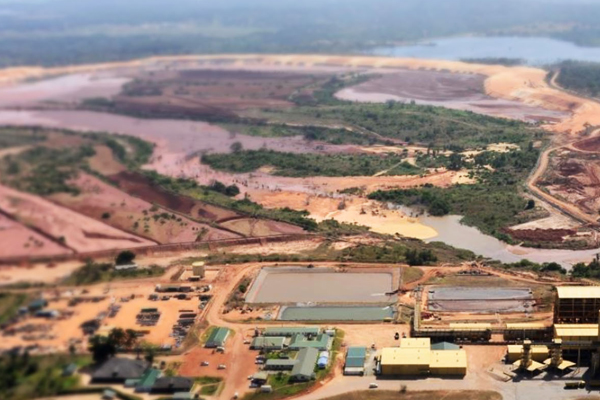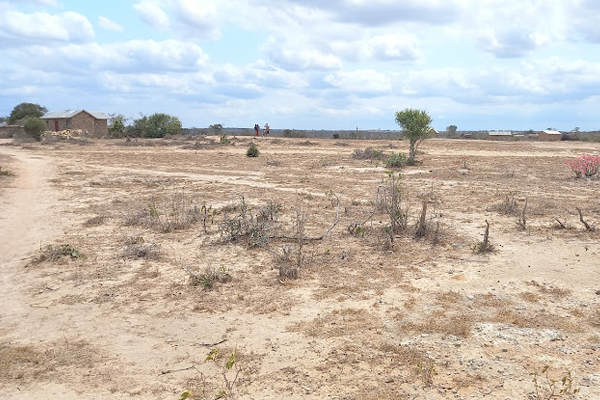 Kwale County
Kwale County is one of the six coastal counties with an area of 8,270.2 square km of which 62 square km is under water. The county is bordered by Taita Taveta county to the North West, Kilifi county to the North east, Taita Taveta and Kilifi to the North, Mombasa county and Indian ocean to the east and unite republic of Tanzania to the south. The county is located in the south-eastern corner of Kenya, lying between latitudes 30° 3ʹ and 40° 45ʹ south and Longitudes 380° 31ʹ and 390° 31ʹ East.
The county has three administrative sub-counties: matuga, Kinango and Msambweni that are further divided into nine divisions, 37 locations and 84 sub locations. The county has 4 constituencies; matuga, Kinango, Msambweni and Lunga lunga with 20 wards.
The total population of Kwale County is projected to be 713,488 persons in 2012 comprising of 346,898 males and 366,589 females. This is a 9.8 % increase from 649.931 in 2009.The growth rate is 3.1% and the sex ratio males per 100 females. An analysis of the Kwale population reveals a remarkable youthful character. The under 15 years in 2012 constituted 47.23% of the total population. The Kwale county population density was 86 person/sq. km in 2012.
The literacy levels in the county have been recording an increasing trend over the last few years. With the introduction of Free Primary education for all and adult classes in the county, the literacy levels have reached an average of 57%.However the literacy levels stands at 47.4% against 66.6% percent for the male.
The main economic activity is agriculture which includes fruits, livestock and mixed farming. This is mainly carried out in the inland areas where a mixture of fruits, vegetables and cereals are grown. The county is crisscrossed by rivers and streams and though some are seasonal, the county has enough water resources giving it huge agricultural potential. The county is endowed with natural resources as wildlife, livestock, water, pasture and forests. Other economic activities are fishing, mining and commercial businesses. The county has rich titanium deposits with extraction in the initial stages. Fishing is prevalent along the coastline accounting for more than half of the income of its households. The county is also endowed by scenery tourists' attraction sites of parks and game reserves, springs and beaches.
The main contributor to environmental degradation in the county is solid waste, charcoal production, bush fires (burning vegetation by farmers), overgrazing, dumping of solid waste by the hotels in the ocean. Mining and sand harvesting leave open rehabilitated with explosive and radioactive materials. These activities have led but not limited to low land productivity, water pollution, human-wildlife conflicts and climate change.
Under the Constitution of Kenya that was promulgated in 2010, at least 30% of the either gender should be presented in all decision making organs. In Kwale county gender equality is still a challenge. Due to high illiteracy rate among women, most of them are not adequately presented not only in decision making processes but also in other social and economic development spheres. Majority of indigenous Duruma and Digo ethnic groups still hold to the traditional misconception that women cannot make decisions. Women are underrepresented in property ownership, education, political leadership and in most decision making organs.
This situation is the outcome of the interplay of a myriad of factors ranging from discriminatory property ownership laws and practices to deep-seated cultural biases that consign the female gender to subordinate status in the local communities. As it stands, this situation features underutilization and miss-utilization of productive potential; it hinders the full realization of women's human capacities, and fuels unnecessary social frictions which further compromise the entire system's performance. Presently there is considerable gender bias in decision making in favor of men.
Kwale county uncoordinated and weak citizen participation in shaping the affairs of the government leads to slow social, economic and political progress in the county. Citizens are not aware or sensitized on their role in decision making process and their development agenda. Ignorance and high levels of illiteracy has hindered to a large extent their participation. Due to cultural and traditional beliefs and misconception, people living with disability and minorities are despised and discriminated. This is not only against the human rights and the constitution of Kenya, but such hatred tends to cause animosity in the county. The feeling of mistrust, discrimination and apparent hatred leads to exclusion and hence adversely affecting unity and stability which critical for growth and development.
Kwale County is common to several retrogressive or negative cultural and traditional practices such as witchcraft, wife inheritance, fear of the unknown, early marriage, not appreciating value of education that has contributed to slow pace of development in the county. Moreover the socialization process has enforced gender inequalities where the women and the girl child is only seen as a factor of production and is less favored when it comes to opportunities for advancement such as education, land ownership and economic development. Due to fear of witchcraft and the unknown, some of the educated and professional members of the community have tended to keep away from their local homes preferring to invest elsewhere. The local community have few role models who are actively involved in social, economic and political activities in their communities that the youth can emulate. Poor leadership and bad governance has contributed to historical injustices, land grabbing, and corruption, nepotism resulting to the slow pace of development and high rates of poverty.
Access to information-There are three major telephone providers in the county with network coverage of about 75%.Most of the major town such as Ukunda, Msambweni and Kinango are well covered but the hinterland is either completely uncovered or experience difficulty in accessing the network. Radio, television and print media are powerful tools for information dissemination, entertainment and education. The county is well covered by KBC among other FM stations. Over 75% of households in the region own radios making it the most prevalent medium of communication. Television coverage is mainly concentrated in urban centres. The region is supplied by nationally distributed newspaper editions such as the Daily nation, standard, the star and taifa leo also mainly concentrated in urban centres.The county has five cyber cafes with slow internet connection all concentrated in Ukunda
Mining and extraction of resources-The county has several on-going mining activities such as exploitation of limestone at Waa by coast Calcium Limited and Titanium at Nguluku and Mrima by Base Titanium Limited. Two other companies namely pacific Wildcat resources Corps (PAW), the Canadian firm and its partner Cortec mining Kenya(CMK) have been prospecting for niobium at Mrima Hills and have found huge deposits of a rare mineral sparking a race for exploitation. Also milli glass limited, Kenya Breweries glass limited and eastern chemicals are exploiting silica sand in the country. Other small scale mining of gemstones is going on in the county.
Titanium (rutile, ilmenite, zircon) at Nguluku and Shimba Hills; Gemstones at Kuranze; Rare Earth Elements (niobium, phosphates) at Mrima Hills and Samburu; Silica Sand at Waa, Tiwi and Ramisi; Zinc, Lead and copper at Mkang'ombe, Mwache, Dumbule and Dzitenge; Baryte at Lunga-lunga; Coal at Maji ya Chumvi; Sandstones at Mariakani; Limestone at Shimoni and Waa; Coral at coastline and Oil/Gas at onshore and offshore are areas that have mining potential.
References; Kenya national Bureau of statistics 2009 census Kwale County Integrated Development Plan 2013-2017
Center For Justice Governance And Environmental Action
Our Partners