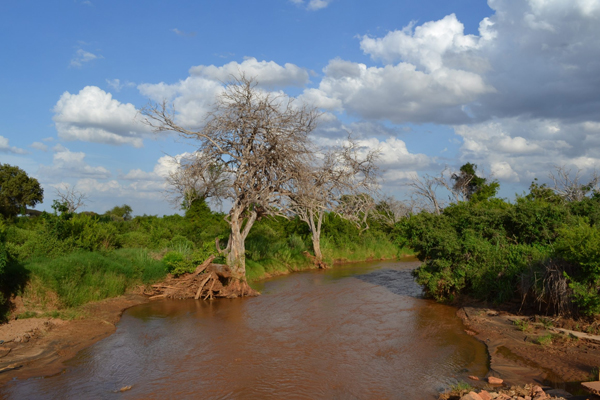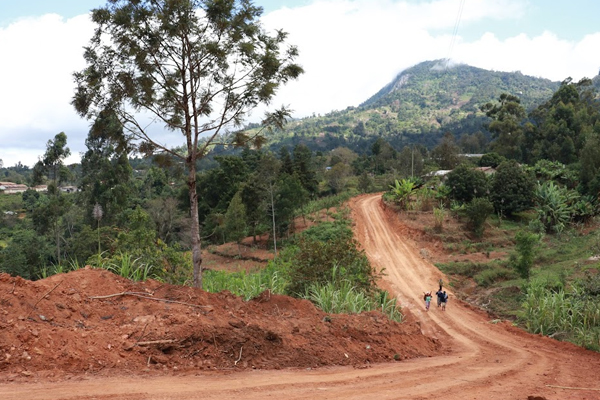 Taita Taveta County
Location and Size
Taita Taveta County is in the Coastal region of Kenya and it borders Tana River, Kitui and Makueni counties to the North, Kwale and Kilifi counties to the East, Kajiado to the North-west, and the Republic of Tanzania to the South and South-west.The county is located at coordinates 3.3161° S, 38.4850° E. The county has an area of 17,084.1 Km2.
Administrative and political units
The county is composed of four sub-counties which are sub-divided into nine administrative divisions. The divisions are further subdivided into 32 and 90 locations and sub-locations respectively.
Demographic characteristics According to the 2009 Kenya Population and Housing Census (KPHC), the population of the county was 284,657, where females and males were 139,323 and 145,334, respectively. The county population was projected to be 306,205 in 2012. The projections indicate that the total county population will increase to 329,383 and 345,800 in 2015 and 2017 respectively. The county is divided into three major topographical zones. These are the upper zone that comprises of Taita, Mwambirwa and Saghalla hills regions, the lower zone which consists of plains where precious gemstones are found, and the volcanic foothills which covers the Taveta region which have potential for underground water and springs emanating from Mt. Kilimanjaro.
The upper zone is suitable for horticultural farming, while precious gemstones are found and mined in the lower plain. The major rivers in the county are Tsavo, and Voi. Mzima springs which is a major source of the water supplied to Mombasa is found there. Other small springs and streams include Njuguini, Sanite, Maji Wadeni, Humas Springs and Lemonya.
About 12% of the county area is suitable for agriculture, with arable land constituting about 2,055 Km2 , the rest is range land suitable for livestock rearing. The land in the county is communally owned thus reducing incidences of landlessness and approximately 35% of the landowners have title deeds.
The county has a total of 28 ranches with a combined area of approximately 773.5 km2.Eight of these ranches belong to the government, nine to groups, and 11 are privately owned. The average size of each ranch is 2,762.5 ha. Sisal for fiber production is grown on large scale farms and this reduces land available for settlement and household farming activities. There are three companies that produce sisal for both domestic and export markets.
The major mining activities in the county are for gemstones and industrial minerals such as iron ore, limestone, marble, magnetite, asbestos, graphite, kaolin clay and mica. Deposits of copper and cobalt are also thought to be present. There are over one hundred licensed mineral prospectors and miners and among them eight major companies involved in gemstone mining. Other mining- related activities in the county are quarrying for building stones, murram, ballast and sand harvesting.
The county has immense potential for tourism. The county prides in being home to Tsavo East and West National parks with magnificent sceneries, wildlife, birdlife, indigenous forests and rolling volcanic landscape.
Deforestation for charcoal which is at a high market demand in Mombasa, other coastal towns and beyond is the major environmental conservation threat to forests in the County leading to banning of tree harvesting by the county government of Taita Taveta.
Literacy levels; There are more boys than girls in primary schools in Taita Taveta but this trend is reversed in secondary schools, which have 52% girls and 48% boys. The greatest cause of drop outs (50%) at secondary school level is lacks of school fees. 60% of Taita Taveta's population have completed primary education and 21% have completed secondary level education or above. Secondary education standards in Taita Taveta have declined in recent years Taita Taveta County is endowed with vast mineral resources but locals are yet to realize any benefits from the abundant resources in their midst.
The county is home to over 40 high value gemstones. Some of the gemstones found in the area include: Tsavorite, red and green garnets, ruby, change colour, blue sapphire, pink sapphire, green tourmalines, yellow tourmalines, rhodolites and kyanites. The County's Integrated Development Plan (CIDP) identifies 57% of the population to be living in absolute poverty.
Gender: According to CIDP Maternal deaths and sexual violence are on an alarming upward trend. Women and children in the county spend an inordinate amount of time fetching water. The main source of livelihood for women is in subsistence farming and micro-business. Child mortality stands at 8.7% and of those surviving up to five years up to 34% are classified as malnourished. Women are not fully engaged in leadership and decision making, they have limited right to ownership of properties such as land.
Human rights: Communities should be able to access both formal and informal dispute resolution methods as well as to take control of their lives through administrative or bureaucratic advocacy in relation to local legal problems. Dispute in Taita Taveta County arise as a result of land ownership conflict bearing in mind the mineral riches in the county. There is also wildlife human-conflict that in the greater extend contribute to insufficient farm productivity as a result crop destruction by wild animals. The residents are also exposed to high risk of animal attack especially the school going children.
References:
· Taita Taveta County Integrated development plan
· Agricultural sector development plan support (ASDSP) – Taita Taveta County
· Factsheet: Education in Kenya
· International commission of jurists (ICJ) Kenyan section
Center For Justice Governance And Environmental Action
Our Partners